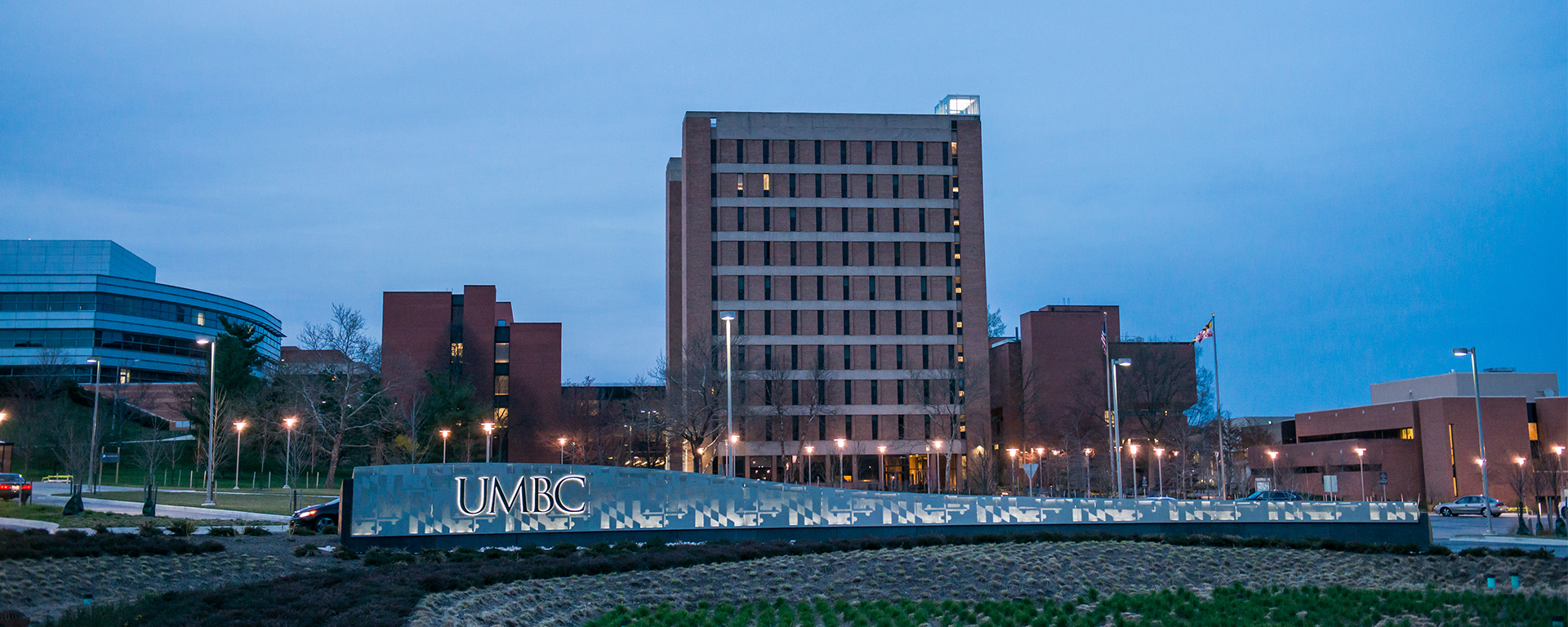 The best way to learn about the College of Engineering and Information Technology (COEIT) at UMBC is to walk around our beautiful campus and talk with members of our community—students, professors, and admissions staff alike. There are many ways to come visit us, and we look forward to meeting you.
The Dean's Office is located in the Information Technology & Engineering Building, which also is home to the Department of Computer Science and Electrical Engineering and the Department of Information Systems. The Department of Chemical, Biochemical & Environmental Engineering and the Department of Mechanical Engineering are located in the Engineering Building and the Technology Research Center. Find out more about departments & units in COEIT.
Location
UMBC is located 10 minutes from BWI airport and downtown Baltimore is 15 miles from campus. You may reach UMBC via public and private transportation. Trains, buses, and cars all make great means of transportation to visit the main campus and surrounding community. Driving directions and parking information are available, where you may also find additional information including accessibility, maps, and public transportation.
Schedule a Visit
Want to learn more about UMBC? Contact the Office of Undergraduate Admissions to register for a campus tour. Directions to campus and parking information are available. We invite you to get to know us and explore options for visiting campus.
Take a Virtual Tour of Campus
Want to explore UMBC on your own? Take a virtual tour of campus and find directions to key locations on campus. This guide includes information about who to contact if you would like to schedule a visit to learn more.