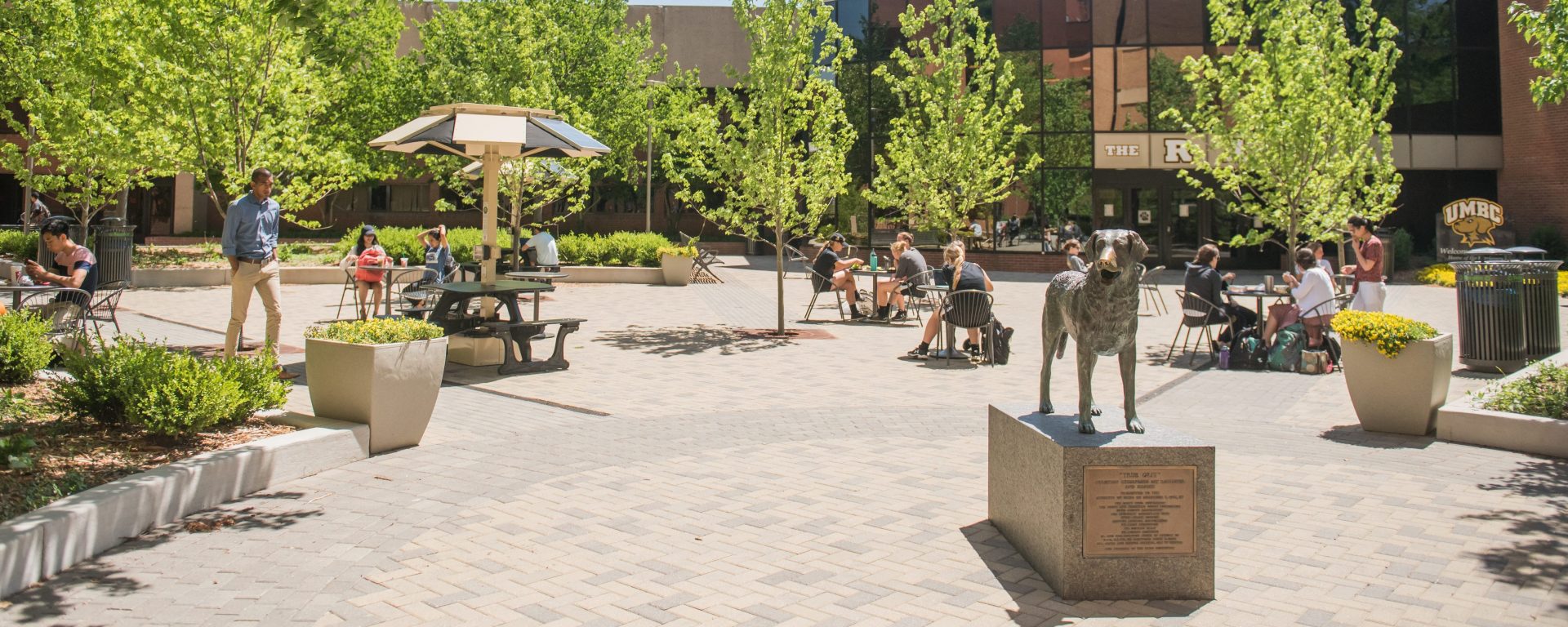 Please consider joining our college by reviewing the faculty job openings listed below. You will be joining an incredible group of successful researchers, teachers, and leaders that have been assembled in a location rich with connections to leading industries, foundations, federal agencies, and national laboratories. Our faculty and staff work with some of the most motivated and inspiring students you will find, anywhere. We come together to engage in multidisciplinary research and teaching spanning engineering, computing, and information in a university that is neither too big or too small nor too humble or too proud.
Located between Baltimore and Washington D.C., UMBC is a Carnegie Classification R1 public university with approximately 14,000 students. UMBC is recognized by U.S. News and World Report as one of the best universities for undergraduate teaching. The Chronicle of Higher Education also named UMBC a Great College to Work For.
The bwtech@UMBC Research and Technology Park houses 131 companies and organizations that employ nearly 1,900 people and have generated $700M in labor income and business sales. bwtech created the Maryland New Venture Fellowship for Cybersecurity with a grant of nearly $600,000 from the U.S. Dept. of Commerce plus matching funds from partners. UMBC is collaborating with MxD to develop a cybersecurity curriculum for workers in manufacturing. UMBC recently opened the Interdisciplinary Life Sciences Building as a center for interdisciplinary research, active/applied learning, innovation, and inspiration.
Explore recent College of Engineering and Information Technology (COEIT) news highlights on the COEIT News Archives and UMBC Science & Technology News site. UMBC Achievements [PDF] shares additional highlights of innovative teaching and research. COEIT Departments & Units websites share additional news and events.
Information about current job openings for faculty positions in the College of Engineering and Information Technology (COEIT) at UMBC are shared below. Visit Departments & Units to view additional information about research and other activities in the college. Visit the UMBC Faculty Diversity website for information about diversity initiatives, faculty teams, and additional resources.
Sincerely,
Acting Dean Anupam Joshi & Associate Dean Vandana Janeja
Additional Resources
COEIT Strategic Plan
COEIT Research Highlights
Office of the Provost
UMBC Strategic Plan
UMBC Diversity Plan
Department of Chemical, Biochemical and Environmental Engineering
Department of Computer Science and Electrical Engineering
Department of Information Systems
Department of Mechanical Engineering
Engineering and Computing Education Program