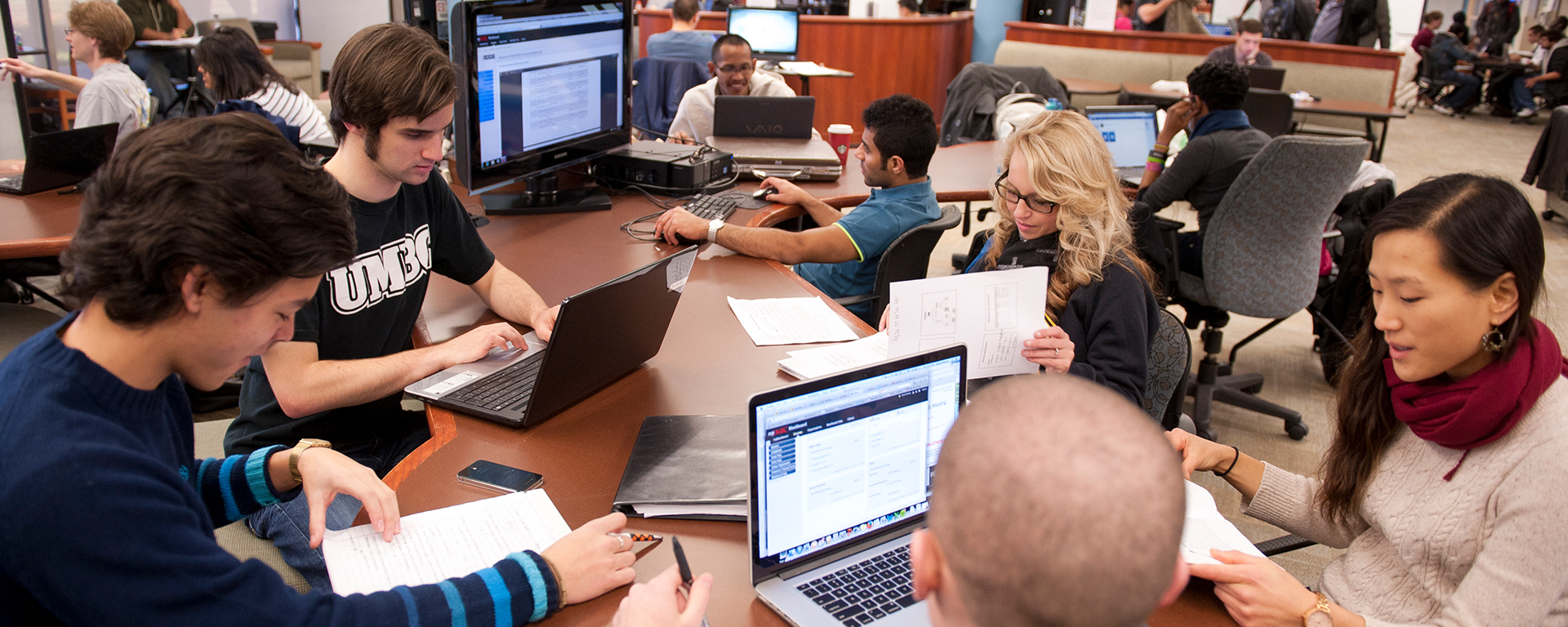 All students apply to UMBC through the Undergraduate Admissions office. At the time of application students may designate any major. All students in Engineering and Computer Science are accepted as Pre-Major; Pre-Chemical Engineering, Pre-Computer Engineering, Pre-Computer Science, Pre-Mechanical Engineering, or Pre-Engineering for undecided Engineering. Freshmen may pursue any of our Pre-Majors without additional review. Transfer students' transcripts will be evaluated to determine eligibility for the Pre-Major. See Transfer Information for additional resources and information.
Engineering and Computer Science Advising
Undergraduate Student Services, an office of the College of Engineering and Information Technology, provides a range of services to assist undergraduate engineering and computer science students with issues related to university policy, course selection, and academic concerns. If you have any questions about engineering or computer science programs, contact a member of the UMBC COEIT Advising team or visit the COEIT Undergraduate Student Services website.
UMBC COEIT Undergraduate Student Services and Advising
(Engineering and Computer Science)
University of Maryland, Baltimore County
1000 Hilltop Circle
College of Engineering and Information Technology, Room 217
Baltimore, MD 21250
Office Phone: 410-455-3096
Information Systems and Business Technology Administration Advising
Students interested in undergraduate programs in Business Technology Administration and Information Systems should visit the Department of Information Systems website resources for information about these two programs. If you have any questions about these programs, contact an advisor in the Information Systems department.
Dr. Karuna Joshi
Associate Professor and Undergraduate Program Director
(Business Technology Administration)
karuna.joshi@umbc.edu
Mr. Richard Sponaugle
Senior Lecturer and Associate Undergraduate Program Director
(Information Systems)
rspona1@umbc.edu