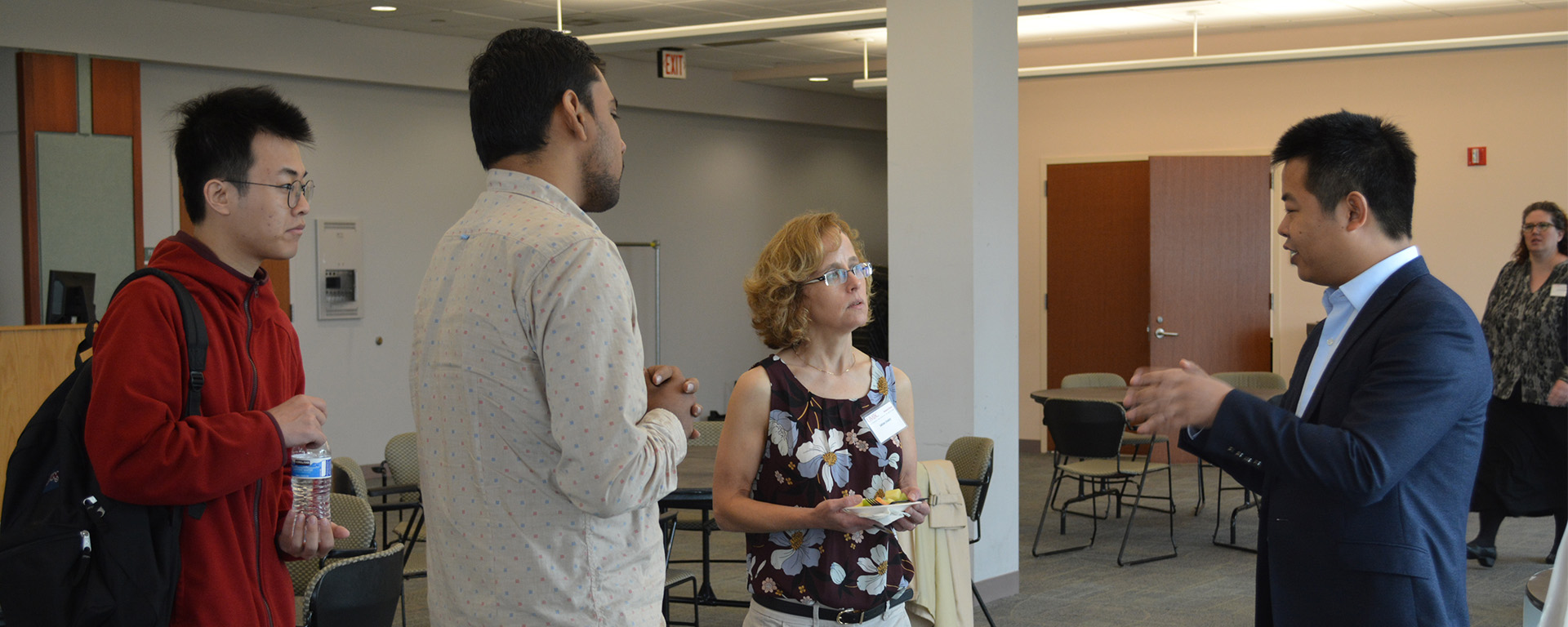 UMBC's Office of the Vice President for Research recently presented awards to support the work of two dozen UMBC faculty examining topics from health disparities among people with diabetes to natural language processing.
UMBC offers a range of research awards to help faculty launch new research projects, advance ongoing work, and effectively compete for external funding as their projects progress and grow. Strategic Awards for Research Transitions (START) offer up to $25,000. These awards allow faculty to pursue new areas of research and compete for external funding. Summer Research Faculty Fellowship (SURFF) awards offer up to $6,000 in summer funding to non-tenured, tenure-track faculty. Additional internal funding opportunities are available.
Read more about START and SURFF awards.