The UMBC Review is a peer-reviewed publication that is published by UMBC and is sponsored by the Division of Undergraduate Academic Affairs. The 2023 (vol. 24) edition of the UMBC Review includes several articles written by UMBC students, including "Optimizing Deep Neural Network Architectures for Low-Power Autonomous Tiny UAV Navigation" (p. 33)* by Edward Humes (computer science) and "Computer Science The Power of GPUs in Machine Learning to Improve Proton Beam Therapy for Cancer Treatment" (p. 53)* by Nithya Navarathna, both of which are presented by COEIT undergraduate student research.
Check out the current issue! [PDF]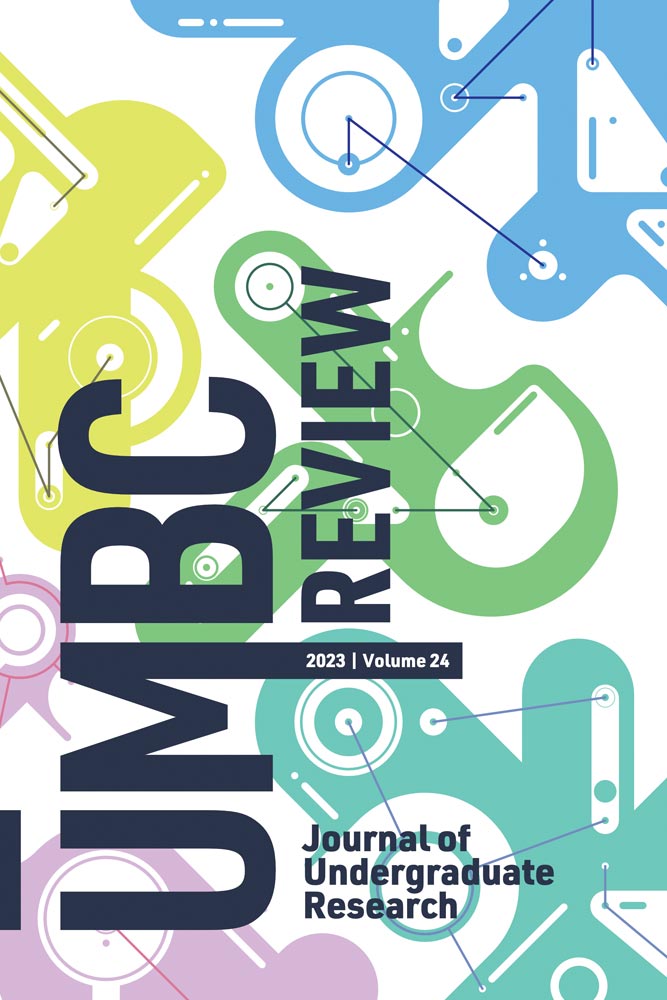 * NOTE: Some browsers do not accept the page designation in the URL and will open by default to the first page of the PDF. Individual users should make sure that they have the required plug-ins to read an Adobe Acrobat document within their preferred web browser.