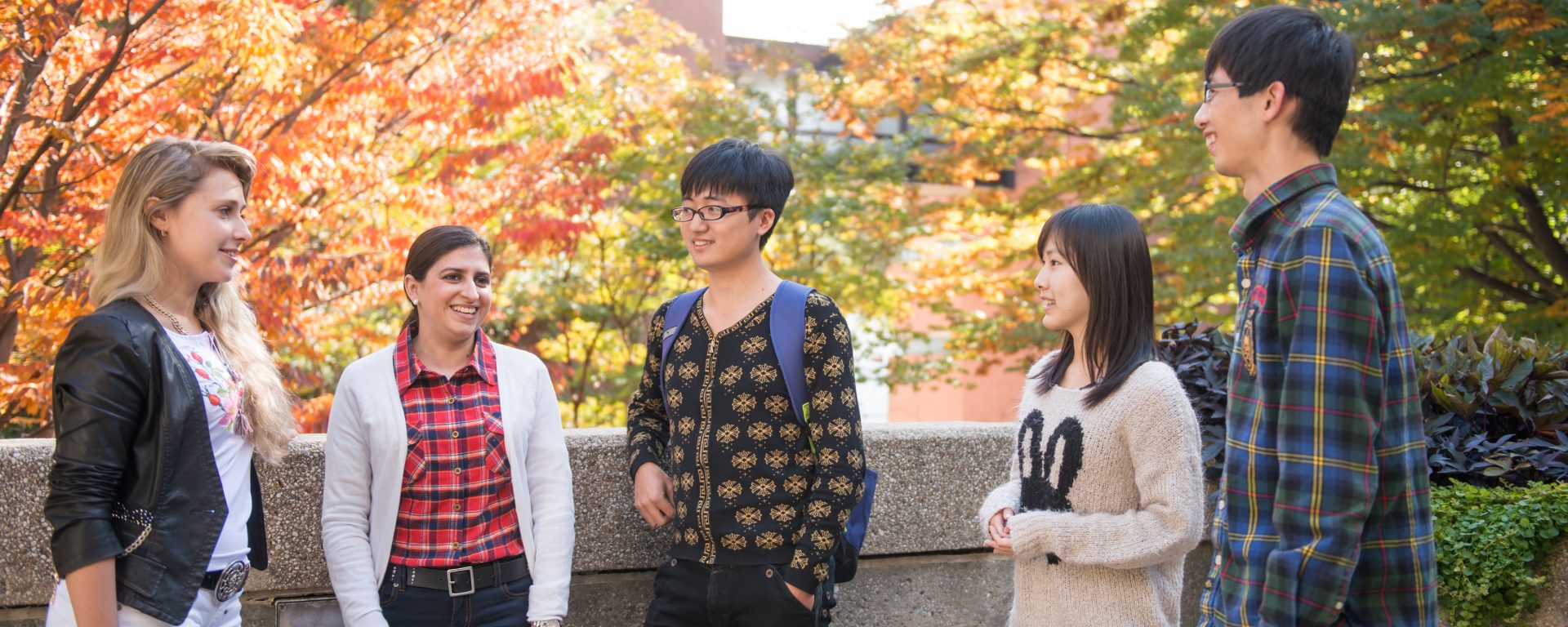 Explore the many resources and tools available to you at UMBC and in the College of Engineering and Information Technology. Your path to success begins with connecting with a supportive community of faculty, staff, and other students who are ready to help guide. Learn more about collaborative student projects in the college!
For information about policies, gateways, four-year plans, advising, and other information, visit Undergraduate Advising pages, which include information for prospective students and admitted students. Additional information for transfer students is also available.
In addition to information about departments & units and programs and degrees in the College, more information about UMBC and COEIT resources are shared on this page. You may use the links below to browse each section on this page.
Academic Calendar
Current and archived calendar for the semester, including begin and end dates, final exam schedules, and commencement, and other calendar information.
Academic Standards and Policy Administration
Information about academic resources and policy references, including FERPA Voluntary consent for release of records, information about withdrawal and re-enrollment, student complaint resolution, and also UMBC and University System of Maryland policies.
Admissions
Admission, enrollment, and registration policies, degree programs and requirements, and more information.
COEIT First Year Experiences
Introductory courses in computing and engineering are the foundation of this adventure. Students in these courses will work in teams to design a project that includes the foundational elements of their chosen field of study.
Enrollment Management
Enrollment Management is dedicated to providing our constituents the highest level of quality and innovative enrollment services. Our responsive and personable staff supports and engages our students from recruitment to graduation, promoting their academic and personal success.
Financial Aid
UMBC's Office of Financial Aid and Scholarships website. Find fast facts, information about how to apply for financial aid, types of assistance offered, financial aid deadlines, and download forms.
Grand Challenge Scholars Program
The UMBC Grand Challenge Scholars Program is designed for students from all majors who want to help solve important problems facing society.
Majors & Programs at UMBC
UMBC undergraduate programs and degrees span the arts, engineering and information technology, humanities, sciences, pre-professional studies–and often crossing disciplines to create exciting opportunities for learning and research.
Programs and Degrees (specifically in COEIT)
COEIT offers bachelors degrees in engineering, computer science, and information systems.
Registrar's Office
Information on registration, transcripts, and more.
Schedule of Classes
UMBC class schedules; course times, locations, and instructors.
Scholarships (specifically in COEIT)
The Office of Undergraduate Student Services in the College of Engineering and Information Technology oversees the application process for a number of college specific scholarships.
Scholarships (UMBC)
UMBC offers a variety of merit, athletic and need-based scholarships to new and current students. In addition to the information available on the Scholarships site, UMBC provides the Scholarship Retriever Database which lists hundreds of internal and external scholarships available to new and current students.
Scholars Programs (CWIT)
The Center for Women in Technology offers three scholars programs: CWIT Scholars, Cyber Scholars, and Transfer Students in IT and Engineering (T-SITE). Scholars engage in professional development, networking, academic support, community development, peer mentoring, family dinners, faculty mentoring, retreats, and industry mentoring, educational outreach, and ally development.
Undergraduate Catalog
The Undergraduate Catalog includes information about academic policies and requirements, programs, admission and special opportunities.
About UMBC
UMBC Facts, Achievements, Governance, Visitors Guide, Admissions, and other campus information.
Alex. Brown Center for Entrepreneurship
UMBC works closely with the Baltimore business community and UMBC faculty and staff with one vision in mind—to create a leading center for university entrepreneurism.
Billing and Student Accounts
Student Billing Services is the office that bills students, collects tuition and fees and issues student refunds. They also process student payments, tuition remission, military waivers and post payments to student accounts from outside agencies.
Bookstore
Textbooks, course materials, general books, computers/software, merchandise, and other bookstore services and information.
Campus Life
Campus Life at UMBC significantly shapes the student experience by getting involved in campus events to joining student organizations, exploring diverse cultures to learning about spiritual practices, shaping new leaders to serving local communities, forming fraternity and sorority bonds, and participating in Student Government board meetings.
Career Center
UMBC's Career Center offers a variety of services and resources to help you make the most of your graduate career development process.
Center for Women in Technology
The Center for Women in Technology (CWIT) is dedicated to increasing the representation of women in engineering and information technology fields. Among CWIT efforts is the implementation of outreach activities to increase interest of women and other underrepresented groups in technical careers.
Design and printing services
commonvision is an on-campus resource for design, printing, and marketing for student organizations. They also support on-campus digital signage for events and groups in The Commons, UC Plaza, the Admin building, Career Services, and the Performing Arts and Humanities Building.
First Year Experience
First-Year Experience provides a learning environment rich in discussion and analysis. These opportunities are designed for students new to UMBC as freshmen or transfer students.
Library
UMBC'S Albin O. Kuhn Library and Gallery offers the highest quality resources and services that support teaching, learning, research, and service. Library holdings include books, periodicals, CDs, DVDs, and special collections. The space also holds a gallery and atrium space where exhibits, lectures, and other presentations are held.
Off-Campus Student Services
Services and resources for commuting students including off-campus housing, stay-connected resources, and other commuting resources.
Office of Student Disability Services
The Office of Student Disability Services (SDS) is the central office that manages resources, initiatives, and concerns related to accessibility and serves as the primary resource for students, faculty, staff, and campus visitors.
UMBC's Retriever Essentials is a comprehensive programs that seeks to eliminate the burden of food insecurity for members of the UMBC community including students, faculty, and staff. Retrieve Essentials connects members of our community to ongoing support networks in order to enhance their academic retention and career success.
Retriever Integrated Health
Retriever Integrated Health brings together University Health Services, Office of Health Promotion, and the Counseling Center to work in a collaborative, holistic approach to support your well-being and success. Our team is committed to providing the UMBC community with high quality services, support, and resources. RIH is an interdisciplinary team that includes our administrative staff members and a variety of healthcare professionals, representing disciplines of acupuncture, dietetics, health education, massage, nursing, medicine, psychiatry, psychology, public health, and social work.
The Shriver Center
Learn more about applied learning, civic engagement, and community-based service delivery.
Student Business Services
Student Business Services (SBS) is the office that bills students, collects tuition and fees and issues student refunds. SBS processes student payments, tuition remission, military waivers, and posts payments to student accounts from outside agencies.
Student Organizations (specifically in COEIT)
COEIT Student Organizations offer a variety of opportunities to get involved, meet other students, and explore your interests.
Student Organizations (UMBC)
Student organizations are created and run by current students and offer a wide array of opportunities to get involved in your campus community through interests and causes you are passionate about.
UMBC Transit
UMBC's transit system operates seven bus routes that connect the UMBC campus to local apartment complexes, shopping centers, bus and rail commuter connections, BWI airport and downtown Baltimore.
Undergraduate Research
Our students are involved in a wide-range of research experiences, working directly with faculty members in labs and with industry partners in government and the private sector.
Veteran Services
UMBC welcomes all veterans, active duty military, and dependents. The website provides valuable information about the many services available to you.
Division of Information Technology
The Division of Information Technology (DoIT) works closely with the UMBC community to implement the educational, research, and administrative goals of the University. Find out more about how to create your myUMBC account, use email, access FAQ and help links.
Information for New Students
The Division of Information Technology (DoIT) has created a document that shares technology-related information for new students, including recommended technology for students, computer labs, personal web space, and others.
myUMBC [login required]
Connect to your UMBC email account, register for classes, check your grades, request transcripts, and more.
Request Help [login required]
Request Tracker (RT) is a web-based client application solution that UMBC departments use to keep track of tasks, issues, knowledge, and collaboration in the form of request tickets.
Tips for Getting IT Help
Frequently asked questions (FAQs) and information on how to submit a request for help are available.